Random Quote
Damaris Carbaugh is contagious! She knows how to touch every heart because everything she sings comes right from her heart. Her musical talent is amazing, but even greater is her love for the Lord and for his people. She is authentic, down-to-earth, warm and friendly. And best of all, the Holy Spirit sings through her. — Dr. Ray Pritchard, President, Keep Believing Ministries, Author: An Anchor for the Soul, The Healing Power of Forgiveness and others
Blogroll
Links
Categories
Archives
The Performance Tracks have finally arrived for Walk With Me!!
Buy now and SAVE!  Until Jan 15, 2014, take advantage of a discounted price!
Hey folks, grab a friend and come hear Dámaris in concert at Christmastime!  Dámaris is going to be in concert at our own church, Manhattan Grace Tabernacle, THIS Sunday, Dec. 22nd at 3pm.  Don't miss it!  All seats are FREE!  216 E. 116th St, New York, NY 10029.  manhattangrace.org
Or, Why We Need Your Prayers…
This has been a year of more international travel than ever before.  Dámaris and I have been to Mexico, Brazil, Bermuda, and  the Dominican Republic.  Last night, JetBlue brought us back from the DR (as many fondly refer to the country) for the second time in four months.
Dámaris taught this weekend at a women's conference in San Pedro de Macoris, about an hour from the capitol.  Alli Hale is the pastor's wife at the Iglesia Bautista de Macorís.  A little "spitfire" at five foot nuthin', Alli has hosted ten of these annual conferences at IBEM.  She is also the principal of a very successful Christian school in town.  She climbs on a motorcycle taxi with her computer and cup of coffee most every day to go to work.  Sometimes (more…)
This is a sweet video of Damaris singing "I Want Jesus To Walk With Me" at our home church, Manhattan Grace Tabernacle, the first weekend after the new CD was released.
Enjoy!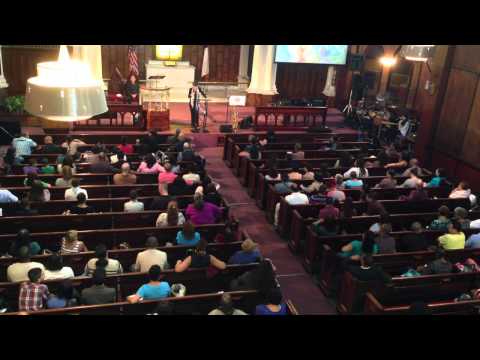 It has been a wonderful but prolonged process, and the long awaited delivery date has finally arrived.
We literally got the Walk With Me CDs in today!  Well, since it is after midnight, officially we got them in yesterday at about 6pm.  For those of you that backed this project through Kickstarter, your empty package has been in our dining room for almost two weeks, waiting for the shipment to arrive.  We have over 600 to mail out immediately.  Dámaris spent the evening autographing nearly 500 of them during the Yankee game!
Click here to sample the beautiful songs: 
Walk With Me is officially off to Disc Makers!  They actually make the CD, print the cover, shrink wrap it and ship it to us.   We should have it in our hands by the end of the first week of September!!
Stay tuned here to see when you can order it online!
« Older Posts
—
Newer Posts »