Random Quote
Dámaris and Rod love Jesus – and hold the all-time record for keeping me up late at night! — Nancy Leigh DeMoss, Revive Our Hearts
Blogroll
Links
Categories
Archives
Hey folks!  We just flew back from Costa Rica, and boy are our arms tired! (insert rimshot here..)
Among the events that Dámaris was able to be a part of in San Jose, CR was a women's conference.  She spoke twice on Saturday… first, she gave her testimony in between some songs, then in the second session, she did a whirlwind tour of the book of Philippians.  It was a sweet, challenging day.  Of course, all her speaking was in Spanish.
You can listen to the messages HERE.
We just returned from a sweet weekend with Reba Bowman in her annual Dare for More women's conference in Gatlinburg, TN.  Wish you all could have been with us!
Reba challenged the women to be more than conquerors, from Romans 8.  At one point, she told of the 1916 Cumberland vs. Georgia Tech football game where Tech smothered the Bulldogs 222 – 0!  Our Lord has  (more…)
Hey folks!
We just updated the itinerary pages on the website, complete with a new Google map.  Click on the map and see just how close we will be to you (or how far…).  You can even get driving directions!
Click on the itinerary tab and you can look in four ways:
By date By State By Calendar By Map Location
We covet your prayers for our travels, and especially for the Lord to speak to hearts wherever we go.
Envy is a silent disease that we so easily hide. Differing from its sibling jealousy, envy eats at us and can bring us to do things that we never thought we would do. There is a cure, however, and it is more simple than you might think. Listen as Dámaris takes part in teaching a series on 1 Corinthians 13 at our church, and be encouraged.
Just ran across this video from our sweet trip to Brazil last year.  It is in Spanish and translated to Portuguese, so lots of people can enjoy.
Tell your friends to watch and be blessed!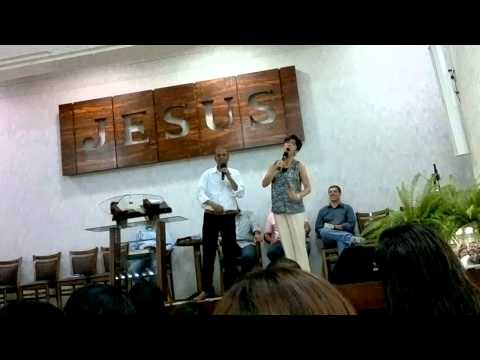 « Older Posts
—
Newer Posts »