Random Quote
Every time I hear Damaris, my heart is freshly inspired with a deeper love for my Lord. As a family, we have been blessed immensely by her demeanor and her gift from God. I pray she will continue to bless many even as she has blessed us. — Ravi Zacharias, President, RZIM
Blogroll
Links
Categories
Archives
Hey folks:
In a few hours, we board a plane to Nashville.  We will be joining J. Daniel Smith and Brian Felten, our arranger and producer, in a studio with some of the best rhythm players in Nashville.  They will be laying down tracks which are the backbone of the new project.  Damaris will be overseeing, singing along and getting her first taste (more…)
Dear Friends:
It's April 1st.  Some call it April Fool's Day.  I do not want to be a fool.  The Bible says that the fool has said in his heart, "There is no God."  But friends, there is a God.  He sent His son, Jesus, to save us and make us like Him.
Wise.
Don't you want to be wise?  I do.  Then let's heed what the writer of Proverbs says in chapter 3: 5,6.
Trust in the Lord with all your heart and lean not on your own understanding; in all your ways submit to him, and he will make your paths straight.
May the Lord bless you as you trust Him everyday more and more.
Because He loves us,
Dámaris
Dear friends:
We asked you to pray for Benjamin Rivera, who was in a coma, and Sarai Sierra, who had been missing in Istanbul, Turkey, some days ago.
Many of you were so kind in expressing concern and taking the time to pray for Benjamin Rivera and Sarai Sierra.
Sadly, Benjamin Rivera was taken from us after being in a coma for 25 days. Please continue to pray for his parents, Toni & Benji, His brother, Ruben Rivera, his sister Aimee Rivera, and niece, Olivia.
Sarai, as many of you heard on the news, was found murdered in Istanbul. She leaves a husband and two precious boys, ages 9 and 11.
We are saddened yet we know that the Lord is near to those who call on His name. Would you join me in praying for these family members who are grieving? Pray that they would sense the nearness of the Lord and that the God of all comfort, the One who bore their sorrows on the cross, is the One who is holding their broken hearts in His hands.
Barely five days left!! Kickstarter is almost at 75%! Here's a video of Dámaris in concert explaining our new CD project (and a few other things!) Have fun watching!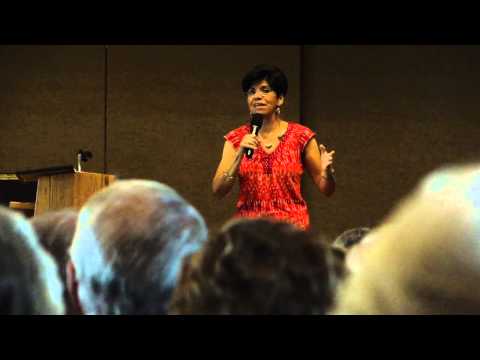 Here's the Kickstarter link:
http://kck.st/W73DQd
How strange is this:  Both times that Dámaris has been invited to Cornerstone Christian Center, they had to cancel due to snow!  Last time, we were able to reschedule the banquet for the next day.  This time, the heavy snow storm that battered New England this weekend was just too much for crews to clean up quickly.  We were scheduled to be with Pastor Alfred and Akiba Watts and their sweet church, but now at the last minute it has been canceled.  God knows why, and nothing happens to believers without our Father either orchestrating it or at least permitting it.
Better luck next time?  No, Christians don't believe in luck.  Let's follow close to Christ and go ONLY where He wants us to go.  God's Spirit kept Paul from traveling to Asia Minor once, not because the motive of the trip was evil… but because He had somewhere else for Him to be (Acts 16:6-10).  We don't know why, and we don't need to know.  Paul prayed as he traveled that God would help him to "…supply what was lacking in [their] faith."  1 Thess. 3:10.
Wherever we go, let's be a blessing.  Even if it wasn't our original plan.
January is finished.  In the next two months we will visit Mexico, California, and Brazil, after two weekends in nearby Connecticut.
At the beginning of this year, we are in a desperate spiritual struggle for two people that are dear to our heart, and praying about an opportunity.  Benjamin Rivera, 27, has been lying in a hospital bed in a medically induced coma for three weeks.  Seemingly out of nowhere, he developed a high fever and then his body went into seizures that the doctors could only stop with heavy sedation.  After three weeks, he is still in intensive care with no real prognosis, hanging between life and death.  We believe that there is a real spiritual battle going on for his soul.  His family goes back with Damaris's family for 40 years.  We are all calling on the name of the Lord to save him, both physically and spiritually.
Perhaps you have seen on the news the story about a NY mother of two that has disappeared in Turkey, Sarai Sierra, 33.  She and her husband are friends of ours, too, and they have visited our church several times over the past years.  Her husband, Steven, and her brother have gone over to Turkey to try to help the authorities find her.  The fear is that she was abducted, since her passport and various personal effects were left in her hotel room after she did not board the flight home.
The opportunity that we are praying about is the possibility of a new CD for Dámaris.  We are using Kickstarter.com to give people the opportunity to help us raise the funds necessary to produce a CD on our own.  We have until March 4th to raise the budget so that we can get some cost savings with another project that our arranger and producer are working on.  You can see the progress on the left of this page.
Would you help us pray?  The prayer of a righteous person is powerful and effective. James 5:16
« Older Posts
—
Newer Posts »